A PLACE WHERE GUESTS CAN RETURN
The house for your Versilia vacation on the Tuscan Coast
A warm welcome, attentive and careful service and a staff always willing to respond to guests' needs will make your vacation in Versilia unforgettable.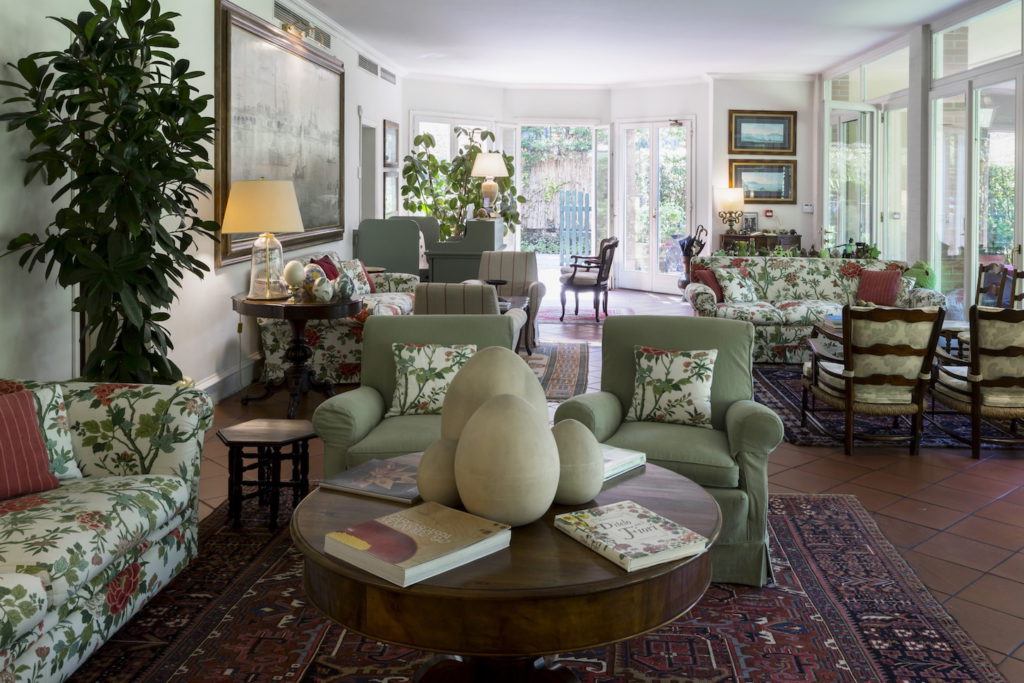 A stay at Hotel Franceschi is always an experience of relaxed comfort.
Twenty rooms, including some Junior Suites, are spacious, quiet and bright, furnished with taste and attention to detail.
Comfortable box springs, pillows of two different heights and pure percale sheets offer a rest that is always relaxing, just like at home.
The lounge and veranda open to the manicured and welcoming garden are always available to guests.
In the morning, it is especially nice to drink coffee and read the paper under the shady gazebo.
The library is a nook where you can enjoy solitude, reading, watching television, or meeting others.
The Hotel Franceschi is the ideal destination for those seeking a stylish, homey and welcoming place for a vacation by the sea or as a base to visit the inland and enjoy a relaxing weekend.
Resorts, worldliness, rest and sport. This is the vocation of Forte dei Marmi, for more than 100 years one of the most popular holiday destinations in Europe.
Forte dei Marmi's fame owes much to the Franceschi family. Achilles and Nella Franceschi were the authentic inventors of a special mixture of fun and relaxation, privacy and pleasure, always the true secret of Forte dei Marmi. The Kingdom of Achille Franceschi, the Capannina has been the meeting place for endless Versilia nights since the 1930s. For some, it was a fixture; they booked their tables for the season.
Dalliances and meetings were accompanied by live performances of singers and musicians who would become true legends, such as Mina, Patti Pravo, Ornella Vanoni, Gino Paoli … The Hotel Franceschi was a refuge, a quiet place for recovering from the challenges of the evening or from long days of sport. This is an authentic home where you can unwind or invite friends for a relaxing aperitif or fine dining. Its custodian and queen Nella Franceschi was able to instill in her hotel a spirit of serenity, a kind welcome, and zealously protected privacy. This culture of hospitality was revived and renewed for years by the Filocamo family, which leads the Hotel Franceschi with the same courtesy and the same unchanging pleasure in hospitality.